Subscribe below and start reading a preview of King of Nod now.
"Folks say evil can't cross water," she told the boy, "which is why islands is ripe with all kinds'a inbred nastiness."
Sweetpatch Island, South Carolina, 1971. For young Boo Taylor it's a land of lush salt marshes and sun-soaked beaches, rich in history and folklore—yet steeped in superstition and hiding a terrifying secret.
After twenty years of self-imposed exile, Boo is summoned home to Sweetpatch upon news of his father's strange death to face the friends and enemies of his youth, including his long-forsaken love. It seems everything he ran away from—the bigotry, the violence, the betrayal—has been buried under a modern landscape of golf courses and luxury hotels. Yet his homecoming reawakens the ancient forces that haunt the island and seek to right a centuries-old crime.
Scott Fad's Southern Gothic masterwork, King of Nod, layers time and secrets in an intricate pattern of half-truths and glimpses of redemption to unravel the island's great mystery—and its inexorable connection to Boo's own fate.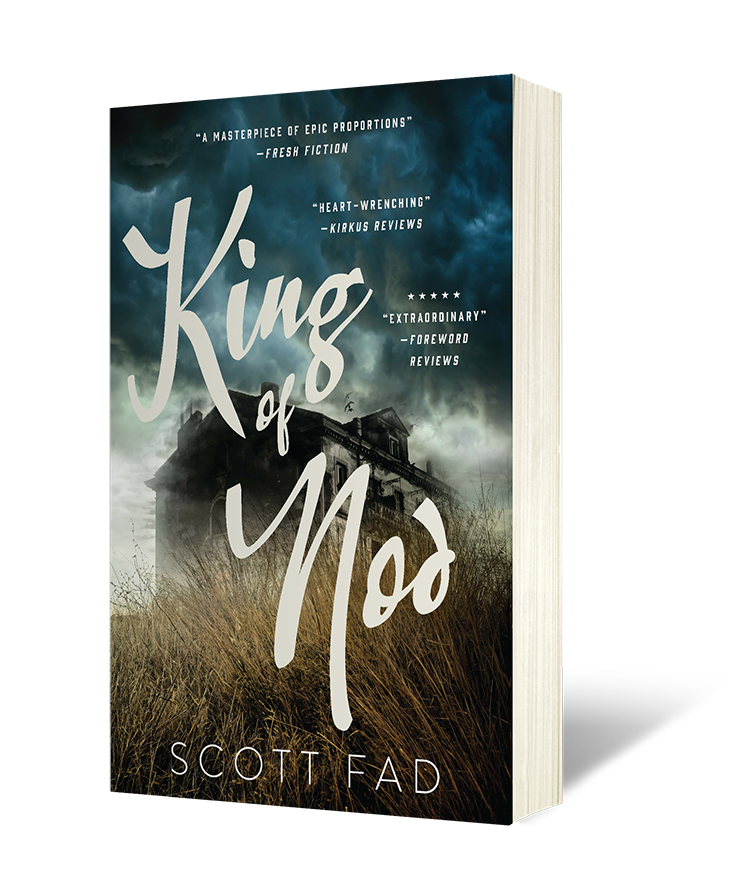 Available
Everywhere

Books are Sold

October 10, 2023
"*" indicates required fields